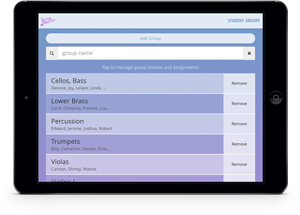 6, 60, or 600
It doesn't matter how many students are in the group, managing large groups is fast and simple to do. School music teachers can make and revise assignments to groups and even customize assignments for specific individuals without much effort. Better Practice is smart enough to do all the heavy lifting for you. Lesson plans can be drawn up for the school year beforehand and changed on the fly. Furthermore, you'll be able to monitor who's practicing and identify who needs more help and where within each group.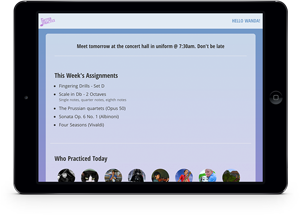 Group announcements
Want to send a quick reminder for tomorrow's recital? No more fumbling with email addresses and phone lists. Simply type in the announcement and instantly all students will get the latest information you provide on their main screen.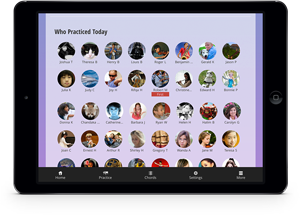 Bringing music class home
Students love it because they get to see their friends online and interact with them within the context of music. They can collaborate and compete against one another when it comes to practice. This makes learning much more fun and engaging.